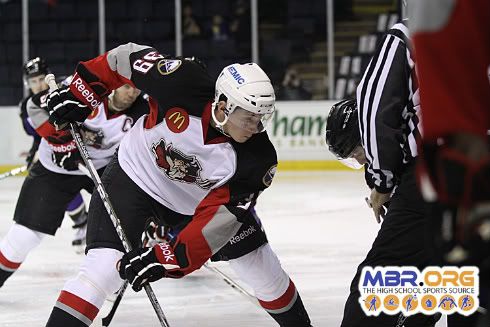 According to Sabres.com's Twitter feed, Luke Adam gets called up to the big club.
Adam didn't stay long in Portland. In 8 games he has 5 goals and 5 assists with a +/- rating of +4.
The Move is Official
From The Buffalo Sabres
Buffalo Sabres General Manager Darcy Regier announced today that forward Luke Adam has been recalled from the Portland Pirates of the American Hockey League.
Adam (6'2", 215 lbs., 6/18/1990) is currently second on the Pirates in scoring with 10 points (5+5) in 8 games. The native of St. John's, Nfld., was named the AHL's Player of the Week after recording a four-point game (2+2) in his professional debut with Portland on October 9.
Adam was selected by the Sabres in the second round (44th overall) of the 2008 Entry Draft.